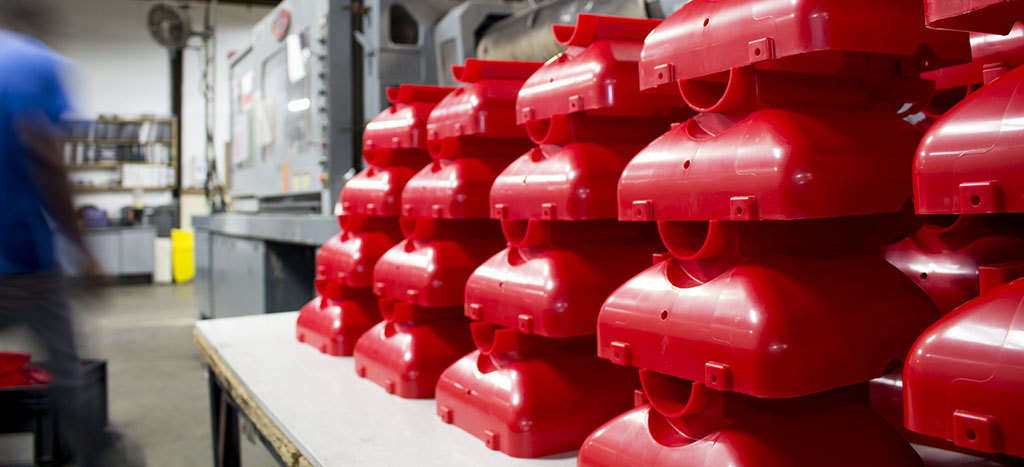 How we get you from concept to full-scale production
Step 1: Design Your Part
It all starts with a drawing. Submit whatever you have: 3D models, 2D drawings, or a sketch on the back of a napkin. Our engineers will work with you to fine tune your design for injection molding or thermoforming. If you don't have a design created, contact us, and allow us to help you through the design process. Depending on your needs, we can provide as much or as little design assistance as needed.
Step 2: Request a Quote
Send us some information. Email us the following:
2D Part Drawings (.pdf, dxf, dwg...)
3D Part files (.stp, .igs, .x_t, .sldprt, we run the latest version of SolidWorks and we can open most files)
Estimated annual ordering quantities
Within two to three business days, we'll provide a quote for tooling and part production. Depending on your needs and sourcing preferences, we may build your mold in-house or with one of our three tool building partners. We may also source your tooling from one of our overseas partners to reduce costs. Regardless of where your mold is built, we will always produce your parts in-house, in our factory in the United States.
Step 3: Submit a P.O.
Upon receiving your order, we'll get started working:
First, we'll build a new injection mold or thermoforming tool for you. You don't have to think about the design of your tooling. Our engineers take care of all of it.
Once the tool is complete, we'll work with your engineers to establish quality standards. Every production lot is inspected before it leaves our factory to guarantee quality for our customers.
Lastly, after establishing quality standards, we're ready to make your parts. We'll produce any quantity you need for each order that you place with us.